Buy A Copy of My New Book At Zero and Receive Everything You See On This Website for FREE!
Scroll Down and Feast Your Eyes on the AMAZING Gifts My Friends Are Offering You as a Reward for Helping Me Turn My New Book Into an Instant Best Seller...
However - you must act TODAY...
Proceed to Amazon and buy At Zero.
From the desk of: Joe Vitale
Dear Friend,
My new book At Zero has just been released and I want to ethically "bribe" you to buy a copy TODAY.
If you scroll down this page you're going to see an amazing collection of books, audio's and videos hand picked to accelerate your success - no matter what path you're on.
You get EVERYTHING you see on this page for FREE - and all you need to do is follow 3 simple steps:
1. Buy a copy of my book right now from Amazon. (It will cost you around $16).
2. Return to this page and fill out the form at the bottom to confirm your purchase. (It will take you less than 90 seconds).
3. Watch your email for a link to download and enjoy all of the gifts you see presented here.
Why am I doing this?
There are so many books being released these days it's easy to get lost in the shuffle.
And I'm proud of this book. I poured my heart and soul into writing it and I want it to reach as many people as possible.
It contains new information that will help people who are struggling to find answers in their life.
And so I'm doing something OUTRAGEOUS to help things along.
I asked my friends to offer you some of their BEST training material for FREE as a favor to me - to tip the scales and make buying my new book a "no brainer."
And they came through - to your benefit (as you'll see when you look at the incredible quality and value of the programs below).
What are you searching for in your life?
Do you want more money? A better job? Freedom to travel or pursue your passion? Peace of mind? To heal your body? More love and romance in your life?
The answers you seek are on this page.
And my new book is a wonderful place to start.
This new book goes deeper into Ho'oponopono, reveals where it all began, shares riveting stories of new ways to use it, tells more secrets and methods, and leads you to a true spiritual awakening.

As you read it, it works on you to clean and clear you of limiting programs, beliefs, old mindsets -- and other data.

The book itself is a cleaning tool.

This is the most important and personal book I've written in decades. It has fire in it.

And it reveals facts about Ho'oponopono you have never heard, read, or seen anywhere before.
Opportunities like this don't come along every day...
Where else can you spend less than $20 and receive almost $2,000 worth of valuable training, inspiration and information - all selected to help you move closer to your goals, dreams and aspirations?
(By the way, if you don't absolutely love the book, I'll REFUND EVERY DIME. You keep ALL the free bonuses as my gift for your trouble.)
Go ahead and order your copy of At Zero today - fill out the form at the bottom of this page - then claim and enjoy ALL these gifts while they are still available.
Love,
Joe
Here Are the FREE Gifts Available to You Immediately After Buying A Copy Of My New Book...
Which of these are the perfect next step in your journey?
---
They Call Him Mr. Fire article (1993)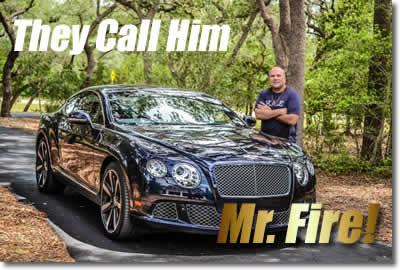 "Ever wondered about Dr. Vitale's early marketing beginnings and his moniker "Mr. Fire?"
This article retraces some of his early footsteps along the writing path that propelled his career into stardom and fame. It captures the essence of everything behind what he shares with his worldwide audience today – knowing your passion, having a dream, following wherever Divine inspiration leads, and helping others at the same time. If you've ever wondered how you're going to get from where you are today to the life you desire, you'll love reading this.
VALUE: $47
FREE With Purchase of At Zero from Amazon.
---
P.T. Barnum, King of Humbugs by Dr. Vitale in Biblio Magazine (March 1998)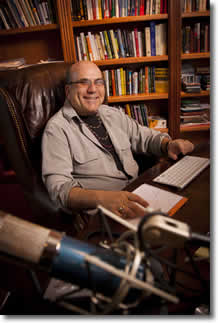 "It's no secret that one of Dr. Vitale's early breakthroughs was his bestselling book, There's a Customer Born Every Minute: P.T. Barnum's Secrets to Business Success."
What you may not know, however, is that Dr. Vitale felt Divine guidance at every turn of writing this book. It started with a passion - an utter fascination with the ability of one man to turn "nothing into something and cause millions of people around the world to want to see it," to being guided to visit museums across the country, even when he had little money to go.
Following these inspirations and gathering the information, he then received Divine guidance as to how to write and market the book. The rest is history, as they say. You'll love this select promotional article..
VALUE: $47
FREE With Purchase of At Zero from Amazon.
---
Do you Ho'oponopono?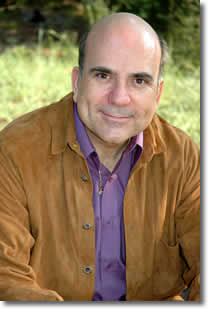 "In this 21 paged Special Report, Law of Attraction expert and star of the hit movie, "The Secret," Joe Vitale takes you a step beyond where "The Secret" left off!"
</p>
VALUE: $197
FREE With Purchase of At Zero from Amazon.
---

---
The Self-Esteem System
---
Ambient Meditation #1
---
"Standing Out in the World!" Webinar
---
---
Success Magnet
---
Flourish
---
WOULD YOU LIKE TO BECOME A BETTER, FASTER MANIFESTOR?
---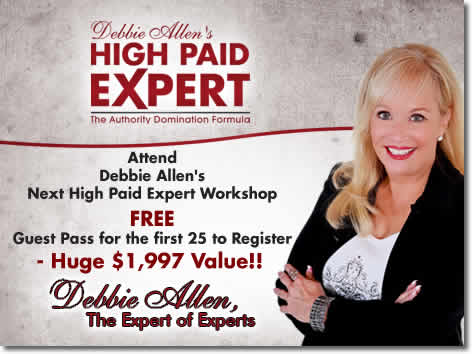 VALUE: $1997
FREE With Purchase of At Zero from Amazon.
---
Supercharge Your Mind and Body!
---
Supercharge your affirmations using AFFORMATIONS®!
---
Clearing Negative Beliefs
---
15 Quickest, Most
Lucrative Web Copy Fixes
2014 Edition
---
Affiliate Contest Secrets
---
Change Your Attitude...Change Your Life: 24/Seven
---
The "Greatest Gifts of All"
---
Reduce Anxiety & Stress
---
12 Mindful Practices for a Healthy Body
---
Powerful Positive Screensavers, Stickers & More!
---
"Reclaim Your Divine Inspiration & Creativity Report"
---
Monetize Your Passion
---
Message from Mother Earth
---
Eliminate three beliefs that are sabotaging your life.
---

---
How To Collect Your FREE Gifts...
Step 1. Purchase the Book At Zero.
You may place your order at Amazon.com.
Step 2. Enter Your Purchase Information Below:
Just fill out the Gift Redemption Form below and if your information is valid we'll give you instant access to your gifts - it's that easy!
Step 3. Watch your email for a link to download and enjoy all of the gifts you see presented here.

Early reviewers say -
"Joe's new book was just as I knew it would be - FABULOUS! The riveting stories and enlightening insights lifted my spirits and filled my soul with love. This is indeed a path to miracles!"

- Janet Bray Attwood, co/author NY Times Bestseller,
The Passion Test

"This book ought to be a movie. A masterpiece of storytelling and a revelation on how the Hawaiian healing system of Ho'oponopono really works."

- Barnet Bain, movie producer, "What Dreams May Come" and "The Celestine Prophecy"
"In AT Zero, Dr. Joe Vitale shares the catalyst of his own awakening. He is vulnerable, insightful and shares authentic Ho'oponopono secrets that are empowering and inspiring. If you want to get to the state of zero, where there are no limiting beliefs, I highly suggest you read this book."
- Dr. Steve G. Jones, Clinical Hypnotherapist
"With Zero Limits, Joe Vitale introduced the world to the incredible healing system of Ho'oponopono. Now he's taking it all to the next level, going deeper and revealing the real essence and magic behind these ancient secrets. 
A must read!"
- Nick Ortner, NY Times Bestselling Author of
The Tapping Solution
As you can imagine, I am VERY excited to get this new book into your hands.

If you loved Zero Limits, you will LOVE At Zero.

You can be one of the very first to receive a copy and you'll get hundreds of dollars in free gifts if you order today-
Love,
Joe

Dr. Joe Vitale
www.MrFire.com
Member BBB 2003-
PS - For more information about Miracles Coaching®, please see http://www.MiraclesCoaching.com
Tell a friend and share this great site with others.
Dr. Joe Vitale, a star in the hit movie "The Secret," bestselling author of The Attractor Factor and Zero Limits, television guest star on Larry King Live and CNN, ABC, FOX, etc., is the world's first self-help singer songwriter.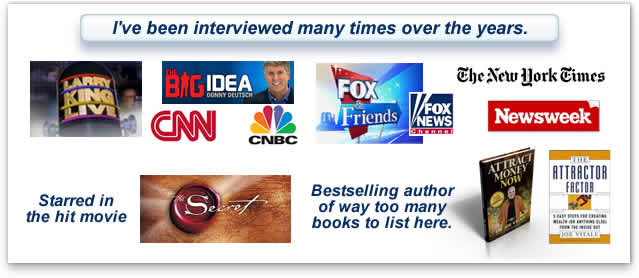 Media and Performance Requests Contact:
Email Joe's booking agent: Caroline@MrFire.com
or call 888-743-2824 opt 3
Services are provided by Acheive Today, Inc., which has been selected by Joe Vitale to provide education and guidance throughout your program.
© Copyright 2000 - Hypnotic Marketing, Inc., (All rights reserved)
Hypnotic Marketing, Inc., P.O. Box 2924 Wimberley, TX 78676-2924 - (888) 743-2824
Legal Disclaimer - Privacy Policy - Terms of Service

Customer Service: The Hypnotic Marketing Customer Care Center.
Give us a call at (888) 743-2824 option 2 or send us an email at Support@MrFire.com